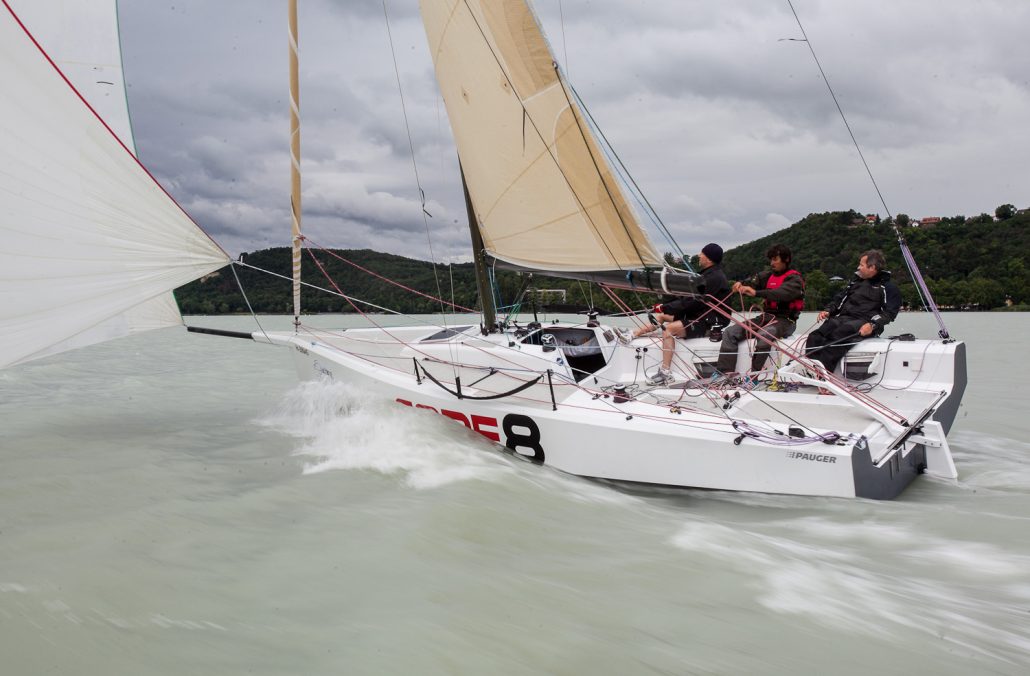 Pauger Carbon is proud to be the official mast and boat builder of the new Code 8 carbon racer. The Carbon One DEsign 8m long full carbon day-sailer/racer boat was designed   by Andrej Justin (designer of RC44) and was built in Pauger Carbon yard with carbon/epoxy/sandwich hull and deck with carbon/epoxy Pauger mast, boom, bow-sprit.
Code 8 was extremely successful by winning the TBS Solo Race round Lake Balatonand the Keszthely – Kenese solo race both in 2011 and 2012 as well.Code 8 No. 2 was finished in 2012 with special improvements including an innovative solution of combined keel and mast canting system.
Boat dimensions
LWL: 8,00m
B max: 2,58 m
Weight: 910 kg
Keel: 565 kg
Sail area upwind: 53 m2
Code 0: 53 m2
Gennaker: 90 m2
For more information please click here.