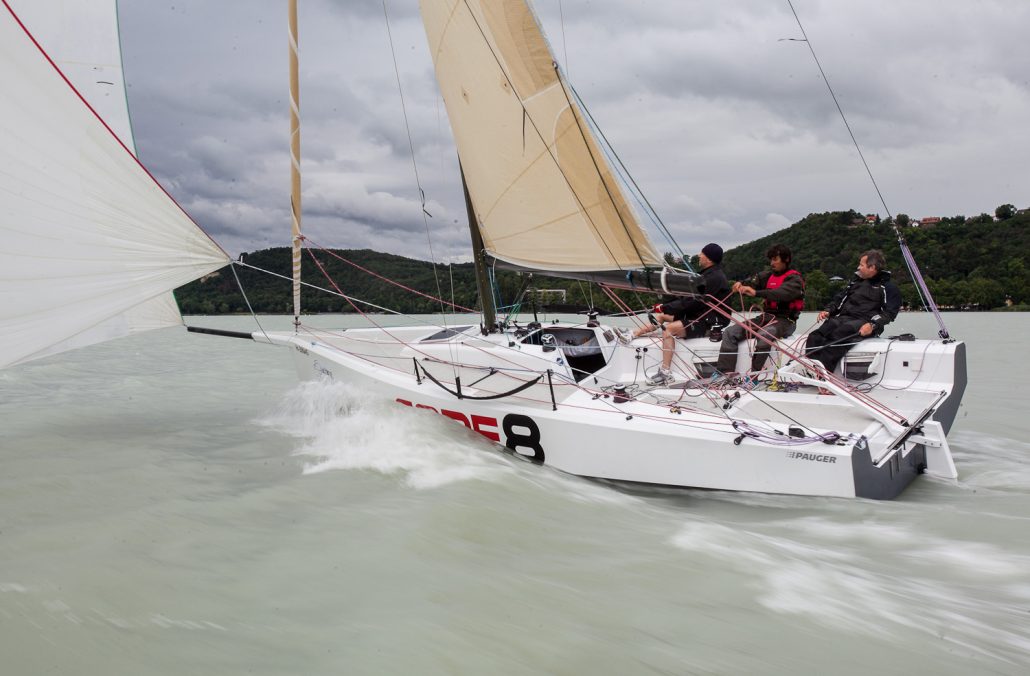 Pauger Carbon is proud to be the mast supplier for the new Code 8 carbon racer. Pauger also built the carbon structure of the first few boats. Since then, the yacht production moved to another yard. The CODE8 is an 8m long full carbon day-sailer/racer, designed by Andrej Justin (designer of RC44).
Code 8 was extremely successful by winning the TBS Solo Race round Lake Balaton and the Keszthely – Kenese solo race both in 2011 and 2012 as well. Code 8 No. 2 was finished in 2012 with special improvements including an innovative solution of combined keel and mast canting system.
Boat dimensions
LWL: 8,00m
B max: 2,58 m
Weight: 990 kg
Keel: 590 kg
Sail area upwind: 53 m2
Code 0: 53 m2
Gennaker: 90 m2
For more information please click here.